Three rings for the best results when leasing your commercial property.
OUR THREE RINGS WILL GET THE BEST TENANTS FOR YOU.
When you have vacant space to fill in your commercial property what do you do? It's not as easy as it looks to find, and secure, the right commercial tenants. That's why we put together a guide that outlines the three reasons why you need to work with NAI Southcoast.
Here's what you'll learn in our Landlord's guide.
How to save time by filtering out tenants that aren't a good fit for your property
Who your ideal tenants are and how to use our three rings system to find them
How our systems and years of experience can help you get in front of your ideal tenants
Landlords Service | Commercial Broker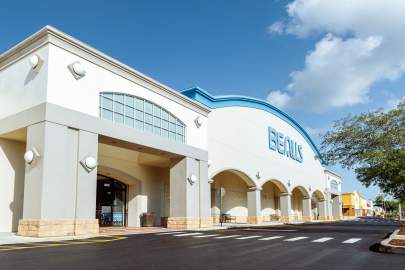 Every landlord wants to attract creditworthy tenants to their property. However, that is often easier said than done. As a landlord, you have an extensive list of responsibilities and day-to-day tasks that must be completed. By working with an experienced commercial broker, you can ensure you unlock your property's full potential and find well-qualified, long-term tenants. If you're interested in learning more about landlord representation in the Stuart, FL area, NAI Southcoast is here to help.
A landlord representative is simply a commercial broker who represents the best interest of a building owner or landlord. It is the representative's job to either sell or lease the office or industrial space for the highest amount possible, with the lowest out-of-pocket cost, to the best-qualified prospective buyer or tenant. Landlord representatives play a crucial role in properly positioning and marketing your commercial property. They have extensive knowledge of market trends, the local real estate landscape, tenant migration patterns, and how to best connect you with your target audience. Furthermore, when emotions run high, as they can when substantial amounts of money are being negotiated, a skilled commercial broker can act as a professional buffer between the parties in order to ensure a healthy landlord/tenant relationship exists once the transaction is complete.
As your commercial real estate representative, we will conduct an extensive analysis and compare your property against comparable properties that will directly compete for your prospective tenants. We will take that knowledge and use it to create a customized marketing strategy to ensure you reach high-quality prospects. NAI Southcoast takes a proactive approach to match your property with practical, well-qualified tenants. It is our mission to maximize occupancy while minimizing vacancy, downtime, and the landlord's out-of-pocket expenses so that your leasing strategy aligns with your overall investment goals.
If you're looking for best-in-class service commercial broker and lease-up strategies to attract top tenants, you can count on our experienced commercial real estate team. We are your trusted, go-to source for office and industrial landlord representation. Contact us today to learn how we will work as your representative and support your real estate goals.