Looking to sell your commercial property?
DON'T LEAVE MONEY ON THE TABLE.
We've put together a free guide to walk you through how you can rest assured that you're getting the best price for your property.
Here's what you'll learn in our seller's guide.
Why too many commercial real estate brokers say that they "know all the buyers" and what that really means for your bottom line.
How to avoid underselling and make sure that you get the best price for your property.
What sets our approach apart to make sure that you're getting the best offers.
Sellers Service | Commercial Real Estate Agent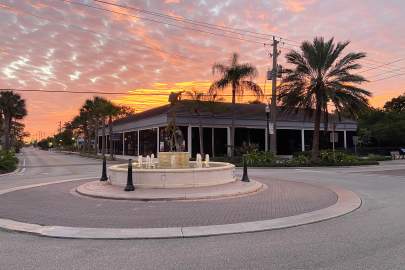 Are you currently looking to sell your commercial property? NAI Southcoast has provided listing services for Sellers for many years in the Stuart, FL area to help them sell their office, retail, or warehouse commercial spaces and properties. NAI Southcoast is a commercial real estate agent specializing in the disposition, acquisition, leasing, tenant representation, and development of commercial properties on behalf of our clients. We cater to an extensive range of customers - from individuals to large companies.
We are a firm whose focus is on client responsiveness, fast results, and integrity. We pride ourselves on maximizing profits for our clients while conducting hassle-free real estate transactions with the utmost integrity. We are specialized and focused to provide you with only the best experience in selling your commercial property. At NAI Southcoast we strive to provide creative solutions to your commercial real estate needs combined with quality workmanship and superior service.
As a full-service commercial real estate agent, we have knowledgeable professionals who know their communities and the real estate market, inside and out. We have provided creative solutions as well as extensive and superior service to our clients looking to sell their commercial properties for many years. Our mission is to earn your business through professional marketing, concern for your best interest, and assisting you in understanding and completing the real estate process. When selling you can count on NAI Southcoast to give you a very conscientious market analysis.
You can expect constant communication from a specialized commercial real estate agent and assistance analyzing all details to guide you through a successful transaction. With several agents in Southern Florida, we handle the marketing and sales, acquisition, construction, leasing, and management of both residential and commercial properties in Stuart FL, and the surrounding areas. We are here to help you through the selling process and to meet your every need.