Your local commercial real estate expert. Everywhere.
ASSET MANAGEMENT
Rent collection and lease administration
Risk and crisis management
Income and expense budgeting and cash flow analysis
Monthly and/or quarterly financial reporting
Due diligence - Acquisition / Disposition
CONSTRUCTION MANAGEMENT
Tenant and capital improvements
Notice to owners and lien prevention
Project coordination
Permitting services
FACILITIES MANAGEMENT
VENDOR MANAGEMENT
Building system oversight,i.e., HVAC, fire sprinklers and elevators
Preventative roof maintenance
Contract negotiation and implementation
Oversight of maintenance vendors,i.e., landscaping, janitorial and irrigation
PROPERTY MAINTENANCE
Porter services provided by in-house staff
Maintenance services provided by in-house staff
Minor repairs and replacements
PROPERTY MANAGEMENT
Managing commercial properties of the Treasure Coast since 1982.
Our full in-house staff includes:
Management
Leasing
Bookkeeping
Maintenance & facilities personnel
Timely response and attention to detail
Over 30 years Court appointed receiver
CRRP designation (Certified Retail Real Estate Professional)
Currently manage over 800,000 square feet of office and retail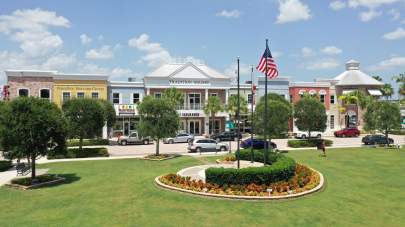 Why NAI Southcoast?
NAI Southcoast was founded in 1982 and has been providing full service commercial real estate brokerage and property management ever since. With a rich history of doing many of the largest real estate transactions on the Treasure Coast, as well as helping clients acquire, manage, and dispose of smaller commercial properties, NAI Southcoast is well qualified to assist all of its clientele.
NAI Southcoast has built a strong brand and market share, which has proven to be a benefit to its clients, as other professionals want to do business with the firm.
NAI Southcoast is part of the NAI Global Network which was listed in the top three for Lipsey's Top 25 Commercial Real Estate Brands Survey - one rank higher than the last position we held for four consecutive years!
The NAI Global Network allows NAI Southcoast to dominate locally and be ultra competitive globally. NAI Global has more than 375 offices strategically located throughout North America, Latin America and the Caribbean, Europe, Africa and Asia Pacific, with 6,000 local market professionals, managing in excess of 1.15 billion square feet of property and facilities.
Annually, NAI Global completes in excess of $20 billion in commercial real estate transactions throughout the world.