PRESS RELEASE: NAI Southcoast Facilitates Off-Market Sale of Prominent Downtown Stuart Office Building
Tuesday, September 5, 2023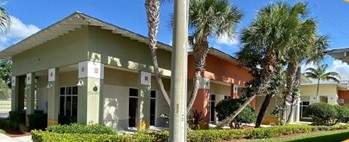 Stuart, FL – August 23, 2023 – NAI Southcoast, a leading firm in the commercial real estate market, is thrilled to announce the successful completion of an off-market transaction involving a prime office property located at 620 NW Dixie Highway, Stuart, FL.
The 7,924-square-foot, single-tenant office building, strategically positioned within the River Plaza off North Dixie Highway, has been acquired by Preissman Projects LLC from Casflah, LLC. Nikolaus Schroth, Jeff Allman, and James McKinney, of NAI Southcoast, played pivotal roles in facilitating this transaction. Their industry expertise, combined with an in-depth understanding of the local market, ensured a seamless and successful deal for both the buyer and seller.
This deal underscores the dynamic nature of Florida's commercial real estate landscape. The state continues to defy national trends, with a limited supply of office properties in Stuart and nearby areas sparking new developments. Furthermore, market conditions in tertiary markets like Stuart are becoming increasingly competitive, driving the need for expert guidance. NAI Southcoast remains at the forefront of these developments, committed to providing invaluable insights and expert guidance to clients navigating this ever-evolving real estate market.
NAI Southcoast was established in 1982. It holds designations with the Society of Industrial and Office Realtors (SIOR), Certified Commercial Investment Member/Realtor (CCIM), The International Council of Shopping Centers (ICSC), and Certified Shopping Center Manager (CSM) designation for the ICSC. In 2022 NAI Southcoast brokered over $161,000,000 in transactions on the Treasure Coast and currently has over 1,500,000 square feet under management. With a 40-year local history, 15 Florida Offices and a professional network of over 5,000 brokers, NAI Southcoast is the preeminent Commercial Brokerage on the Treasure Coast.
For additional details about this sale or if you have any questions about potential commercial opportunities in the Treasure Coast, Space Coast, Tampa, or Orlando areas, contact us at 772.286.6292 or email us at marketing@naisouthcoast.com.