PRESS RELEASE - Sale of 2400 SE Federal Highway in Stuart, FL
Wednesday, August 9, 2023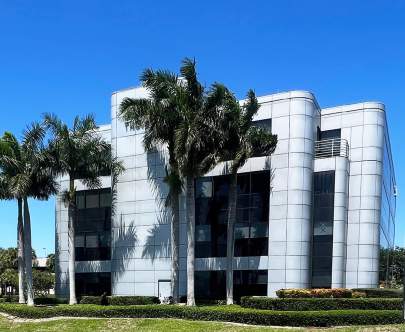 NAI Southcoast, a prominent commercial real estate brokerage firm, successfully represented both the buyer and seller in the sale of 2400 SE Federal Highway, Stuart, FL, in an off-market deal in a tight market with little to no inventory. The property, a 33,000 square foot professional office building, boasts a strategic location, ample space, and appealing amenities, including a parking garage, making it an attractive investment opportunity.
Stuart Duffin, SIOR, CCIM, and JJ Sanguily of NAI Southcoast skillfully handled the buyer's side, while Nikolaus Schroth, CCIM, Jeff Allman, and James McKinney represented the seller. Stuart and JJ utilized their office market expertise, a network of qualified buyers, and a proven due diligence process, which ultimately ensured a smooth transaction. Throughout the negotiation, the firm's commitment to personalized service, and addressing the best outcomes for their clients, fostered trust and transparency amongst the entire group.
"We are delighted to announce the successful sale of 2400 SE Federal Highway," said Stuart Duffin, SIOR, CCIM, one of four Partners of NAI Southcoast. "Our team's exceptional market knowledge and careful data analysis ensured a smooth and mutually beneficial transaction for both the buyer and seller. This sale is a testament to our commitment to delivering outstanding results to our clients."
The 33,000 square foot professional office building boasts a contemporary design and a convenient location with excellent visibility and accessibility for businesses. Its proximity to major transportation routes, retail centers, and a thriving business community makes it an ideal location for various professional services.
The new owner is taking proactive steps to enhance and revitalize the environment, creating a vibrant and engaging workplace. Improvements may include modern and ergonomic furniture, vibrant colors and artwork in common areas, enhanced natural lighting, and greenery. These upgrades aim to foster creativity, productivity, and a sense of well-being among office users, ultimately boosting morale and leaving a lasting impression on all who enter.
NAI Southcoast was established in 1982. It holds designations with the Society of Industrial and Office Realtors (SIOR), Certified Commercial Investment Member/Realtor (CCIM), The International Council of Shopping Centers (ICSC), and Certified Shopping Center Manager (CSM) designation for the ICSC. In 2022 NAI Southcoast brokered over $161,000,000 in transactions on the Treasure Coast and currently has over 1,500,000 square feet under management. With a 40-year local history, 15 Florida Offices and a professional network of over 5,000 brokers, NAI Southcoast is the preeminent Commercial Brokerage on the Treasure Coast.