Looking to buy a commercial property?
Nobody wants to feel like they overpaid for a property. You don't have to "wing it" or make uninformed offers. What you need is an experienced broker as your guide. But not just any broker, you need NAI Southcoast Commercial Real Estate.
AS A BUYER, YOU NEED A BROKER.
Here's what you'll learn in our Buyer's Guide.
Why price isn't always the determining factor in a successful contract.
How our 4-Step Program, combined with our decades of experience, can guide you through the buying process.
What actions you can take to develop informed and compelling offers so that you out-perform other investors in the market.
Buyers Service | Commercial Property Brokers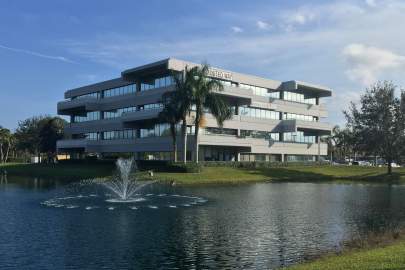 NAI Southcoast is a skilled team of commercial property brokers who specializes in helping you find the best commercial real estate space for lease, rent, or sale in the Stuart area. We help companies small and large in the search, selection, negotiation, and occupancy of warehouse space, retail space, and office space for lease within Stuart, Fl.
Whether you are a startup or an existing company we have the tools, experience, and resources to ensure you have the best experience possible. Once we have a good understanding of your ideal size, location, timing, and budget we will identify every property that matches your current and future needs and send you a complete report with a map overview, photos, and pricing. Our dedicated commercial property brokers will then schedule tours, draft proposals, and negotiate to ensure you get the best deal possible. We have several years of experience in tenant representation negotiating new leases, commercial lease renewals, expansions, and purchasing commercial real estate properties within Southern Florida.
We only represent your best interests, which means you get unbiased advice and commercial property brokers who are on your side. We do all the legwork for you searching for space, calling landlords, and previewing spaces to ensure that they meet your needs, while you focus on your business. Your time will not be wasted looking at spaces that don't meet your ideal size, layout, budget, and timing.
By putting our tools, resources, and years of experience to use you will be sure to find the right space, at the lowest price, and best terms possible. Not sure of the type of commercial real estate space you need? Whether you need to lease retail, office, industrial, or warehouse, we can find just the spot that fits both your business and your budget. Our service does not end after the lease transaction as we consult you before, during, and long after the lease is signed.
Whether your company is local or national, large or small, new or existing, we are the top commercial property brokers with the time, the connections, and the resources it takes to get the job done.