Looking to buy a commercial property?
AS A BUYER, YOU NEED A BROKER.
Nobody wants to feel like they overpaid for a property. You don't have to "wing it" or make uninformed offers. What you need is an experienced broker as your guide. But not just any broker, you need NAI Southcoast Commercial Real Estate.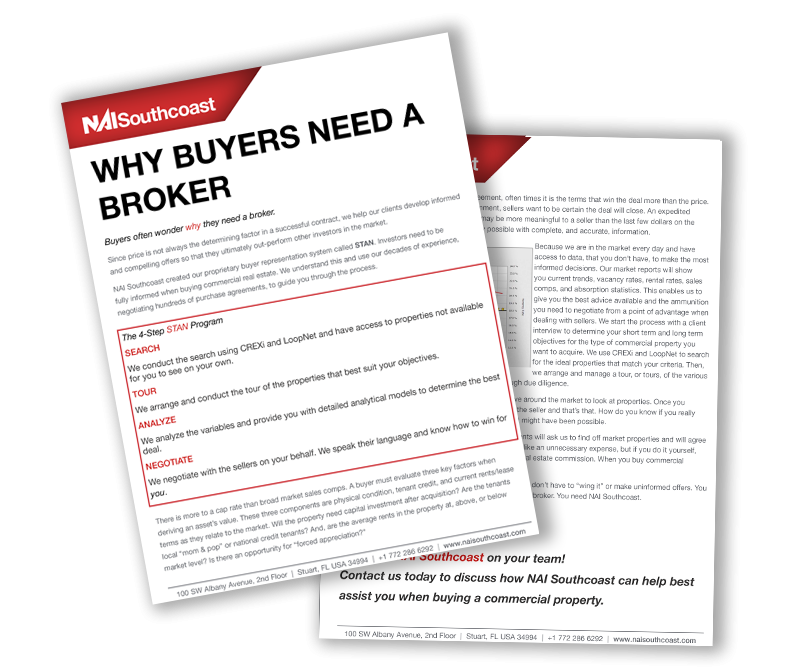 Here's what you'll learn in our Buyer's Guide.
Why price isn't always the determining factor in a successful contract.
How our 4-Step Program, combined with our decades of experience, can guide you through the buying process.
What actions you can take to develop informed and compelling offers so that you out-perform other investors in the market.