Three rings for the best results when leasing your commercial property.
OUR THREE RINGS WILL GET THE BEST TENANTS FOR YOU.
When you have vacant space to fill in your commercial property what do you do? It's not as easy as it looks to find, and secure, the right commercial tenants. That's why we put together a guide that outlines the three reasons why you need to work with NAI Southcoast.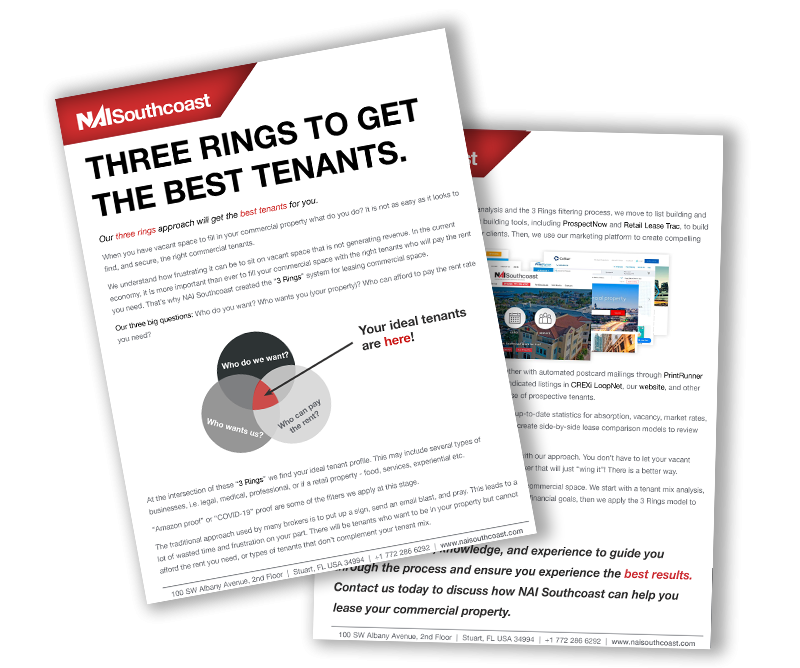 Here's what you'll learn in our Landlord's guide.
How to save time by filtering out tenants that aren't a good fit for your property
Who your ideal tenants are and how to use our three rings system to find them
How our systems and years of experience can help you get in front of your ideal tenants