Don't leave money on the table.
PROFESSIONAL PROPERTY MANAGEMENT
Commercial property owner's are typically experienced enough to manage their own properties. But is that the best decision for the long term value of assets?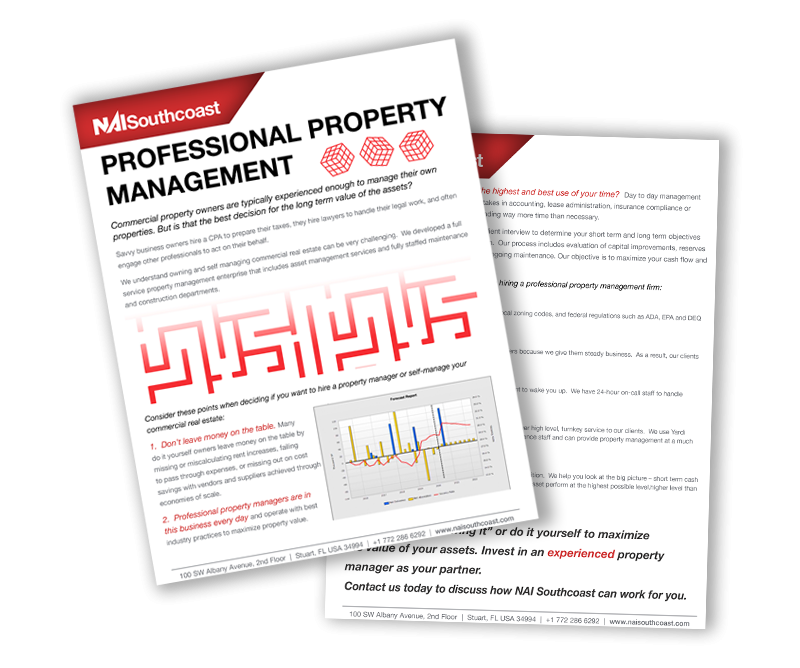 Here's what you'll learn in our property management guide.
Don't leave money on the table. Many do it yourself owners leave money on the table by missing or miscalculating rent increases, failing to pass through expenses or missing out on cost savings with vendors and suppliers achieved through economies of
scale.
Professional property managers are in this business every day and operate with best industry practices to maximize property value.
Is self managing your property the highest and best use of your time? Day to day management is time consuming. And, if you make mistakes in accounting, lease administration, insurance compliance or maintenance work, you could end up spending way more time than necessary.