Commercial leases are like a Rubik's Cube.
WE SOLVE THE RUBIK'S CUBE FOR YOU.
You don't need to over pay or get trapped in a bad deal if your business, medical practice, or professional office needs to lease commercial space.
Here's what you'll learn in our Tenant's guide.
Why there is more to negotiating a great lease than just a low face rent rate
How the 4-step STAN program, combined with our decades of experience, can guide you through the leasing process
What you can do to make sure that you never overpay or get trapped in a bad deal if your business, medical practice, or professional office needs to lease commercial space
Tenants Service | Commercial Tenant Representation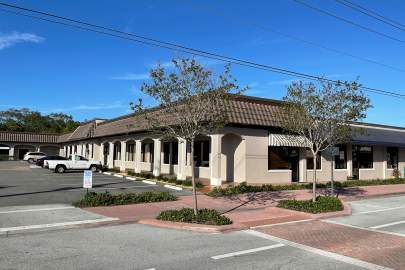 When it comes to negotiating for commercial space in Stuart, FL, there is no question that qualified commercial tenant representation will both save you money and prevent you from making any critical mistakes. While landlords are in the business to lease office and retail space, tenants typically rent office space or lease renewals only a few times in their business life. Landlords have an advantage because they rent commercial space repeatedly which places tenants at a disadvantage.
Engaging a qualified agency that specializes in office tenant representation will even the playing field. The objective of commercial tenant representation is to control occupancy costs and maximize productivity. Employee recruitment and customer perception will demand expert market knowledge, creative and highly sophisticated solutions, and a tenant representative to execute the transactions that meet your business needs. When a business needs to grow, business owners seek to define objectives and seek professional spaces with the intent to relocate and lease commercial property.
Working with a licensed, experienced commercial tenant representative provides some real benefits, first in eliminating the hassle of selecting a suitable property, and second in negotiating a complex lease. A skilled and experienced real estate agency providing you with commercial tenant representation can provide savings that far exceed the cost of professional compensation. NAI Southcoast and our team members are specialized experienced professionals that work hard to help business leaders create their individual vision of success and navigate complex issues.
By assessing each client's goals, our team professionals can help uncover optimal real estate solutions while supporting strategic business goals, and financial, and operational objectives. So, if planning to relocate, expand or improve business cash flow, the experts at NAI Southcoast can help to make the right choices, appraise complex decisions, and exceed all expectations.
NAI Southcoast can put an expert broker in your corner, who has the expertise and knowledge necessary to define the best property that suits each specific standard of your business. Contact us today to learn how we will work as your commercial tenant representation and support your real estate goals.